Entertainment
Naira Marley Fires Back At Executive Jets Services Boss, Says He Won't Patronise Them Anymore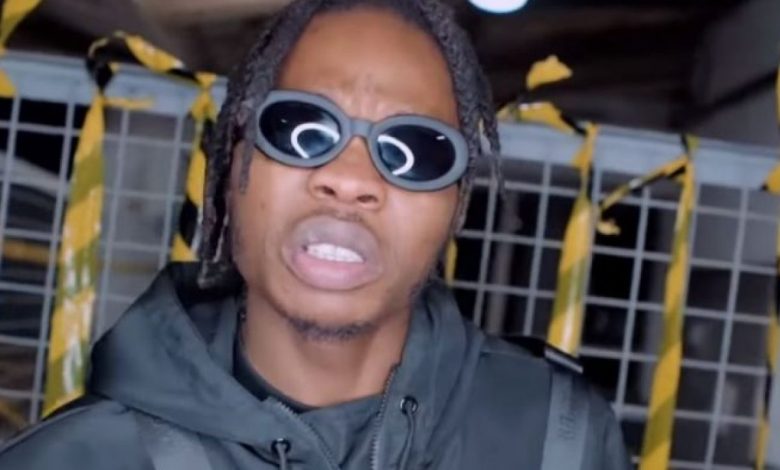 Nigerian hip hop musician, Azeez Fashola widely known as Naira Marley, has fired back at Chairman and Chief Executive Officer of Executive Jets Services Limited, Sam Iwuajoku describing him and his crew as "a bunch of useless people".
After being sanctioned by the Ministry of Aviation in Nigeria for flying the musician and his team for a concert in Abuja from Lagos on June 13, 2020, Iwuajoku had written an apology letter, claiming that they thought it was Minister of Works, Babatunde Fashola, requesting the service when they saw the same surname on the flight manifest.
In the letter, the Executive Jets Services boss said, "When I went through the manifest and saw Fashola Babatunde, I thought it was the Honourable Minister of Works going to Abuja with his men. So, we decided to do the flight since he is a serving minister of the Federal Republic of Nigeria. I didn't know that it was a bunch of useless people." 

See Also
How Jet Co-Owned By Aliko Dangote Smuggled Musician, Naira Marley, From Lagos To Abuja For Concert
2 Months Ago
Angered at being described with such words, Naira Marley in a post on Twitter on Tuesday, said, "Do you know that over 20,000 Marlians travel with executive jets a month? We won't be using your useless airline again for calling us useless. 
"They asked for our names on the jet. My name is Azeez Adeshina Fashola and my little brother's name is Moshood Babatunde Fashola.
"Thank God we didn't crash on that flight because we nearly did." 

Apart from sanctioning the airline company, the government also sealed Jabi Lake Mall, venue of the concert in Abuja where attendees violated COVID-19 safety regulations during the show.
Meanwhile, Minister of Federal Capital Territory, Mallam Muhammad Bello, has vowed to arrest and prosecute Naira Marley alongside others, who featured in the live concert. 

See Also
We Mistook Naira Marley For Works Minister, Fashola, Executive Jet Services Says In Apology Letter To Nigerian Government After Ban On Operation
2 Months Ago
In a statement by his Chief Press Secretary, Anthony Ogunleye, the minister said, "According to Mallam Bello, the FCT Administration views the actions of the organisers and attendees at the concert as reckless, wicked, insensitive and utter disrespect and disregard both for the law and the wellbeing and welfare of fellow citizens.
"He also added that the FCT Administration which has a responsibility to protect the lives of the citizenry is determined to prosecute all those involved in orchestrating these infractions to the full extent of the law."
AddThis
: 
Original Author
: 
Saharareporters, New York
Disable advertisements
: